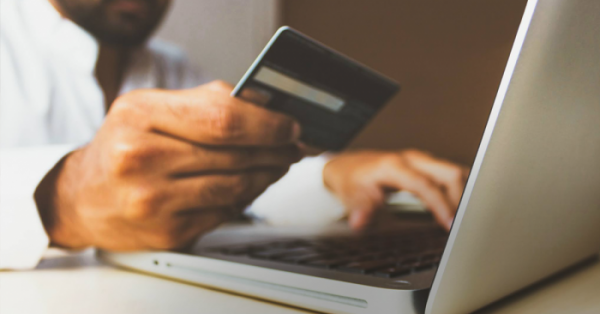 Prior to COVID-19, did you rely primarily on word of mouth, referrals, networking, and conferences to drive revenue? Did you find it challenging to successfully pivot your offering and marketing efforts to digital channels in 2020? If so, it may be time to consider changing the way your business delivers value to customers in the digital age.
The adoption of technology is accelerating, and consumer behavior is rapidly changing, as evidenced by the record-setting e-commerce sales on Cyber Monday 2020. To take advantage of these trends in 2021, you'll want to develop and implement a digital transformation strategy that ensures healthy customer acquisition and retention. This strategy should enable engagement with your audience through technology from initial touchpoint to conversion, and beyond.
Below are some insights to help as you develop your organization's digital transformation plan.
Utilize Technology to Make Your Offering More Accessible
Thanks to Amazon, Zoom, Shipt, UberEats, and others, consumer behaviors and expectations are shifting dramatically to a preference for convenience. Brands that utilize technology to make it easier for their customers to do business with them will win out in 2021. As you craft your digital transformation strategy, think about how to make your customers' lives easier by leveraging technology to make your offerings accessible from the comfort of their own home.
Think of Your Website as a 'Digital Experience'
Your website should no longer serve simply as a tool that provides information about who you are and what you do. It should serve as a robust digital experience that represents your brand, your culture, and the impression you want your customers to have when they engage with you. In essence, your website should drive the same perception that someone would have of your business if they were to walk in through the front door. Apple is one example of a brand that provides a digital experience through its website that is aligned with the experience a customer has when visiting one of their stores, through a visually stunning and engaging presentation (just like its products).
Take Advantage of the Growth in Social Media Consumption
Social media usage spiked in 2020 as a result of the pandemic, and social media savvy brands were rewarded. As an example, Instagram is forecasted to reach 1 billion users in 2020 according to eMarketer. That represents more than 20% year-over-year growth for the platform. To take advantage of this growth in social media consumption, your organization's digital transformation should include a strategy to build a social media following on the appropriate platforms, and provide your audience with information of value that continuously reminds them why they followed you in the first place. Social media is also an excellent platform to introduce your brand to new customers and keep it top-of-mind with existing customers. Just make sure to keep best practices in mind and don't overwhelm your followers' feeds by posting too frequently.
Engage Your Audience Through Webinars and Podcasts
Consider using webinars and podcasts to engage potential customers and partners and strengthen your relationships with existing ones. These could include any presentation, lecture, or workshop that's presented over the web, so long as it focuses on your areas of expertise and covers a topic your audience will be interested in. When done successfully, webinars and podcasts are extremely useful for capturing prospects at any stage of the sales funnel and boosting engagement amongst prospects.
Prioritize Search Visibility for Direct Response
Search engine visibility is still a key tactic for direct response advertisers, but increased competition makes it challenging to compete for top search positions as more and more brands shift to digital. Instead of only relying on SEO or paid search, consider using a hybrid approach that utilizes both tactics simultaneously in order to achieve a high level of visibility that drives customers to your website.
Invest in Software to Track Customer Data
If you're still using spreadsheets to keep track of customer data instead of a CRM (customer relationship management) system, it's time to make the transition. Staying in front of prospects and customers through first-party data advertising, email marketing, SMS marketing, and other channels is much easier with a CRM that serves as a central database for prospect and customer information. The next step in your digital transformation strategy will be impossible without a decent CRM system, automation.
Automate Recurring and Redundant Tasks
Automation will be a key element of your digital transformation. Given that your digital strategy will likely comprise a number of moving parts that have to be managed, establishing automation to assist with recurring tasks will save time and increase efficiencies. Look for CRM systems that include automation capabilities, such as Salesforce or Hubspot.
If you don't yet have a digital transformation strategy in place to ensure healthy customer acquisition and retention in 2021 and aren't sure where to begin, we can help.