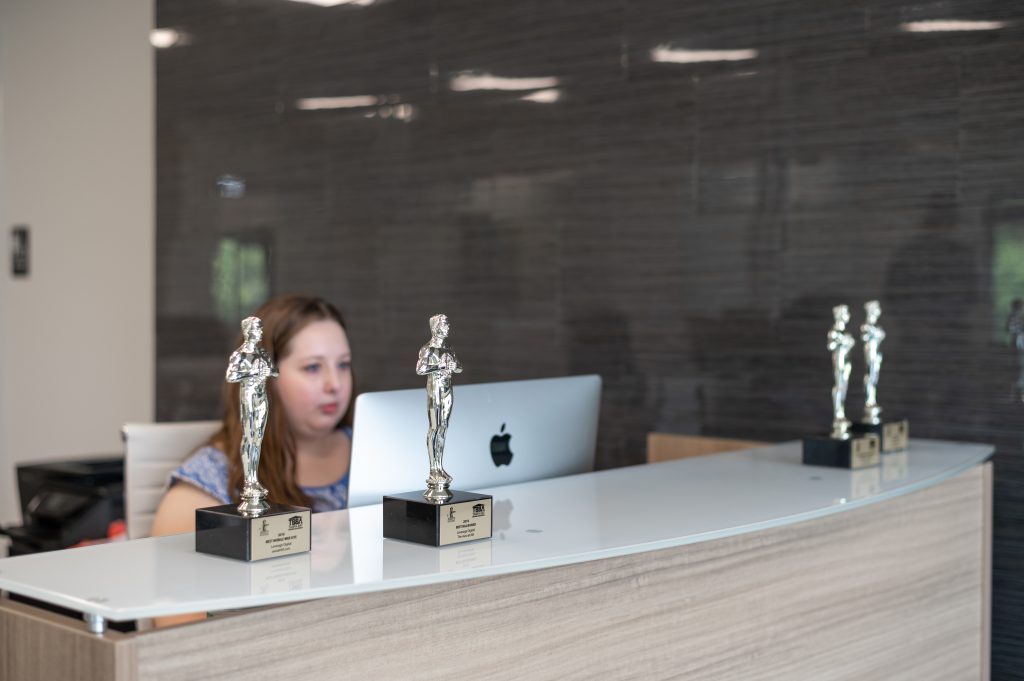 Are you ready to roll out an amazing email newsletter campaign for your brand? It takes a lot more than just typing out a few lines and pressing "send." 
Creating engaging email newsletters can help increase your brand's credibility, stay top of mind, encourage repeat purchases, and have a positive impact on brand loyalty.
Here are three tips you need to know to keep your customers opening your email newsletters.
1. Prioritize Headlines and Subject Lines
In 2022 alone, 332 billion emails are expected to be sent and received everyday, and it may feel like every last one of these emails are coming to your inbox. With so much clutter from other brands, how can your brand differentiate itself among the masses?
One way is to nail the headlines and subject lines. 
You'll want to keep your headlines and subject lines short, sweet, and to the point. But, you'll also want them to spark curiosity. 
For headlines, hint at what's in the email newsletter, but don't give it all away. Entice readers to open the email to find out more.
Subject lines with fewer than nine words tend to perform the best, and it's recommended to stay under 60 characters. While emojis are fun, you should also stick to using only one in a subject line. 
A strong headline and subject line will keep customers engaged and interested in what your brand is offering. 
2. Make It Visual
It's true what they say. First impressions can make or break your brand. 
That's why it's so important to not skimp on the visuals in your email newsletters. Think about yourself as the consumer. Do you want to read a text-heavy email with no images or appealing graphics? 
Odds are, you'll click out of that email pretty quickly. So will your customers. 
A study conducted by Microsoft shows that the human attention span is also decreasing, dropping from 12 seconds to eight seconds since the year 2000. It's crucial that you keep long-form copy to a minimum and break up content with images, dividers, buttons, and other graphics to help make the message flow. 
Remember, you can always link to a blog post or other page on your website that can offer more extensive information. But, once your readers are tuned out of an email, it's very difficult to re-capture their attention.
3. Include a Powerful CTA
What is the purpose of your email newsletter? Is it to drive people to your website to read your blog posts? Or is it to advertise specials and new product or service releases?
Think about what action you want your readers to take. Then, include this in a powerful call-to-action at the end of your message. This call-to-action should be clearly-stated, bold, and easy to complete. 
For example, if you want customers to visit a product catalog on your website, be sure to link that page in an attention-grabbing way. Let your customer know what you want them to do and make it simple for them to do so. 
Use Email to Connect With Your Customers
If you want to speak directly to your customers, email is one of the best ways to do so. Through a regularly scheduled email newsletter campaign, you can keep customers up-to-date with what your brand is doing, as well as connect with them on a personal level. 
To see how we can help your brand develop and execute an effective email marketing strategy, request a consultation today.