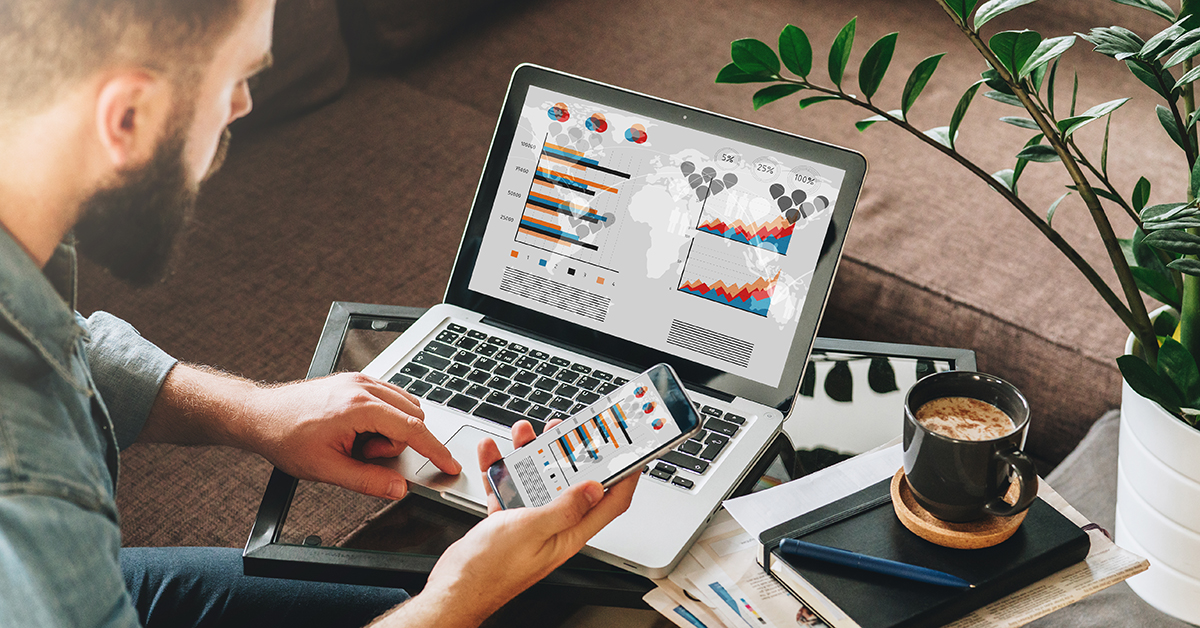 The ongoing COVID-19 pandemic has upended the way a vast majority of businesses operate, with companies of all shapes and sizes investing significant dollars in the migration to digital platforms, including email, apps, predictive analytics, virtual reality, chatbots, and e-commerce. Now, at the beginning of a new year, even more companies are taking a step back to reevaluate their marketing and commerce strategies, analyze consumer behaviors and marketing trends, and make key changes to sustain the growth of their business in a severely strained market.
In this brief guide, we're uncovering the top digital marketing trends for 2021 based on the previous year's data and future projections to help your business get ahead of the curve.
Enter the Age of Personalization
According to a report published by personalization platform SmarterHQ, 72 percent of consumers say that they only engage with marketing messages that are personalized and tailored to their interests. Interestingly enough, the same report also finds that 86 percent of consumers are also concerned about their data privacy. What this means for businesses going forward is that consumers are going to expect your brand to help them understand what they've purchased in the past and decide what to purchase next based on the data that they've consciously shared with you by engaging with your channels. The word 'consciously' is critical here as you never want to collect or share data about your customers without their express consent.
Fortunately, as trends demonstrate, more and more consumers are willing to share their data for the use of personalized content and transactional e-commerce. Below are just a few of the key reasons consumers indicated they would be willing to share their data with a company:
To receive exclusive discounts on products
To have issues resolved quickly
To receive personalized product recommendations
To find products easier and faster
This is no longer businesses meeting consumers where they are in their buyer's journey. This is consumers telling businesses what they want and when they want it via first-party shopper data. The more understanding you are of what your customers want to see next, the better you can predict when and where they're likely to make a purchase.
Consider the Role of Influencer Marketing
Consumer-oriented brands have historically used social media influencers to present authentic and unbiased advertising to prospective customers. With a limited ability to shop in-store, the pandemic has greatly heightened the impact of influencers on these purchases. Not only do 49 percent of consumers now depend on influencer recommendations, but 40 percent of consumers report that they purchase a product only after seeing it used by an influencer on Youtube, Instagram, Twitter, or another social media platform. This is because influencers are able to speak on a more personal level to the consumer and advertise to them in a way that feels more genuine.
However, the process of acquiring and using influencers isn't always as straightforward as it may seem. For businesses looking to succeed through influencer marketing, there are a number of key factors to take into close consideration, including:
Allocating the appropriate budget
Determining the value of redistributing influencer's content
Establishing a process that allows influencers to post quickly without prohibitive review cycles
What you're going to want to look for is long-term relationships with influencers and a campaign that can be integrated with your other marketing functions rather than a campaign that is siloed from the others. You need to create a holistic digital marketing strategy that delivers impact far beyond just brand awareness.
Embrace Omni-Channel Commerce
Multi-channel marketing is an umbrella term commonly used to refer to the distribution of marketing messages across multiple channels, including website, email, social media, direct response, and more. You're probably already utilizing this strategy in your business. Omni-channel commerce, on the other hand, is a multi-channel approach to marketing, selling, and serving consumers in a way that provides an integrated and seamless customer experience no matter how or where the customer is shopping. According to the recent Marketing Automation Statistics Report published by Omnisend, there are distinct and powerful advantages to this approach, including:
Brands see a 287 percent higher purchase rate when using three or more channels
The average order value is 13 percent more per order on omni-channel vs. single channel
Customer retention rates are 90 percent higher for omni-channel vs. single channel
Creating an integrated and cohesive customer experience is also connected to personalization, as customers will be expecting a personalized experience at every channel and/or touchpoint. This means, among other things, getting to know your customer, selecting the appropriate channels, and acquiring the right technology to follow your customer across all touchpoints. To unite the strengths of each communication channel, you'll want to use the unique experience and interests of the customer to optimize the consistency of your marketing accordingly. Your customers and your bottom line will thank you.
Don't have a successful digital marketing strategy in place or aren't sure how to implement any of the marketing tactics outlined in this article? We can help.